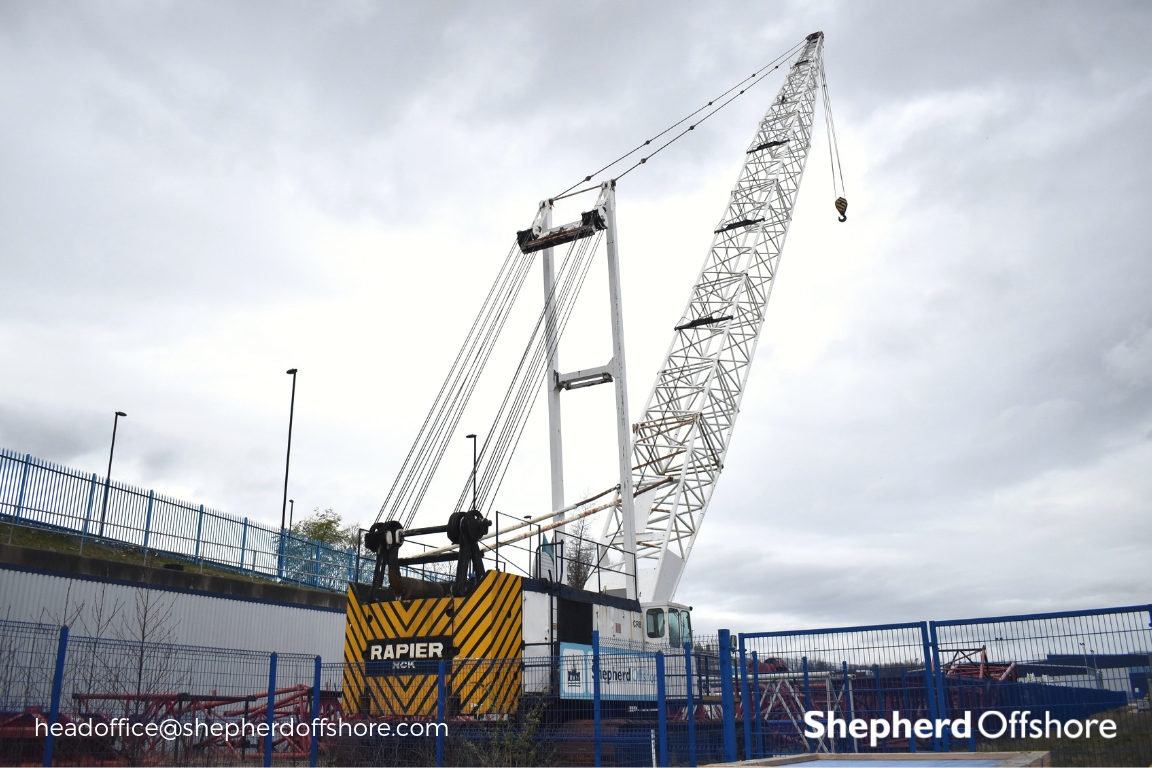 Rapier-NCK Olympus HC170 Crawler Mounted Liftcrane
Plant/Equipment Type: Crawler Crane
The Rapier-NCK Olympus HC170 is a heavy duty, fully hydraulic crawler mounted liftcrane with dragline and grabcrane conversions. It is designed to meet the long-term requirements of a variety of industries, including Material Handling, Construction and Mineral Extraction. It is available with liftcrane, dragline and grabcane attachments.
The liftcrane can be supplied with taper and off-set boom head configurations.
Characteristics
Taper Head Boom
Main boom with taper head – maximum capacity 90 tonnes (198,450 lb), maximum length 81m
Offset Head Boom
Main boom with offset head – maximum capacity 150 tonnes (330,000 lb) maximum length 63m
Fly Jib Loads
Maximum fly jib gross loads:
15,000 kg (33,075 lb) at 9m
10,000 kg (22,050 lb) at 16.5m
5,000 kg (11,025 lb) at 24m
To discuss this opportunity further, please email headoffice@shepherdoffshore.com.