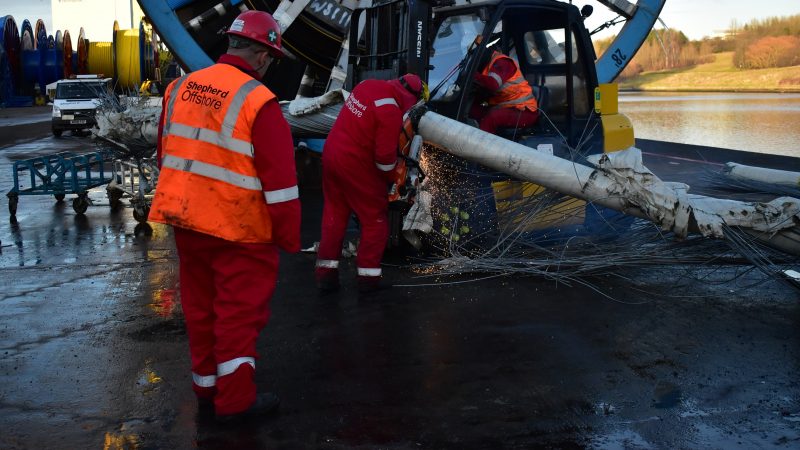 Project:
Scrap Wire Rope
Agent/Clients/Third Parties:
Bridon International Ltd
Workscope:
Operation Type: Labour Support
Description of Scope: Scrap Wire Disposal
Services provided:
Pre-arrival Planning
Plant Hire
Transportation Solutions
Abnormal Lifting Services
Material Handling Solutions
Demobilisation
Shepherd Offshore Comments:
"The works were completed accurately against the scope. All product was stored in an orderly fashion ready for next day collection without restricting the quay".

Assistant General Manager, Shepherd Offshore
Testimonial:
"The scope of work was carried our with no incidents and safely executed thanks for the support".