Facilities & Properties

Halbeath Interchange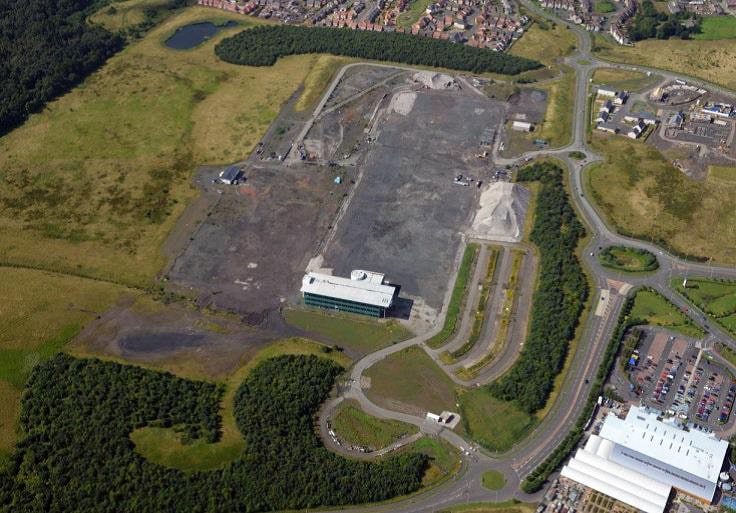 Site Characteristics
The property is situated in close proximity to the Halbeath Interchange [Junction 3 of the M90]. The M90 motorway provides direct links to the national motorway network.
There is access to national and international communications via road, rail, air and sea. Superfast ferries operating out of Rosyth Europarc offer regular services to Europe providing roll-on/roll-off services to both passengers and freight traffic.
The site was originally developed for semiconductor manufacturing. The building was fitted out but never completed and has been vacant since 1998 whilst major HVAC has been maintained.
The building, whilst serviced and partially fitted-out, has not been completed and therefore offers a variety of opportunities for redevelopment, together with alternative development.
The total site area extends to approximately 150 acres. The building is split into the following component parts:
---
Building 1
The main office building comprises an attractive 3 storey building with its own designated secure access and car parking for 145 vehicles.
Partially fitted out, the building provides Grade A specification with only minor fit-out work required to finish. Boardroom/meeting room facilities have been created on each floor and there are passenger lifts and WC facilities serving all levels.
Specification includes:
Feature entrance
Full raised access floor
Category 2 lighting
Full air conditioning
Open plan accommodation
2 x 8 person passenger lifts
DDA compliant
---
Building 2
Comprises a three storey bespoke manufacturing facility designed to house a cleanroom and associated services. The minimum eaves height is 20 m (65.6 ft), rising to 23.5 m (77 ft).
The ground and first floors are of solid concrete construction with columns at circa 5m intervals. The second floor offers predominantly clear span accommodation.
There are three service lifts providing access to all floors. Goods access is provided via two dock level access doors and one ground level door in the south elevation and one ground access door in the north elevation.
---
Building 3 & 4
Building 3 is the Central Utilities Building and Building 4 comprises a waste water treatment plant.