Facilities & Properties

Neptune Energy Park
A Government Enterprise Zone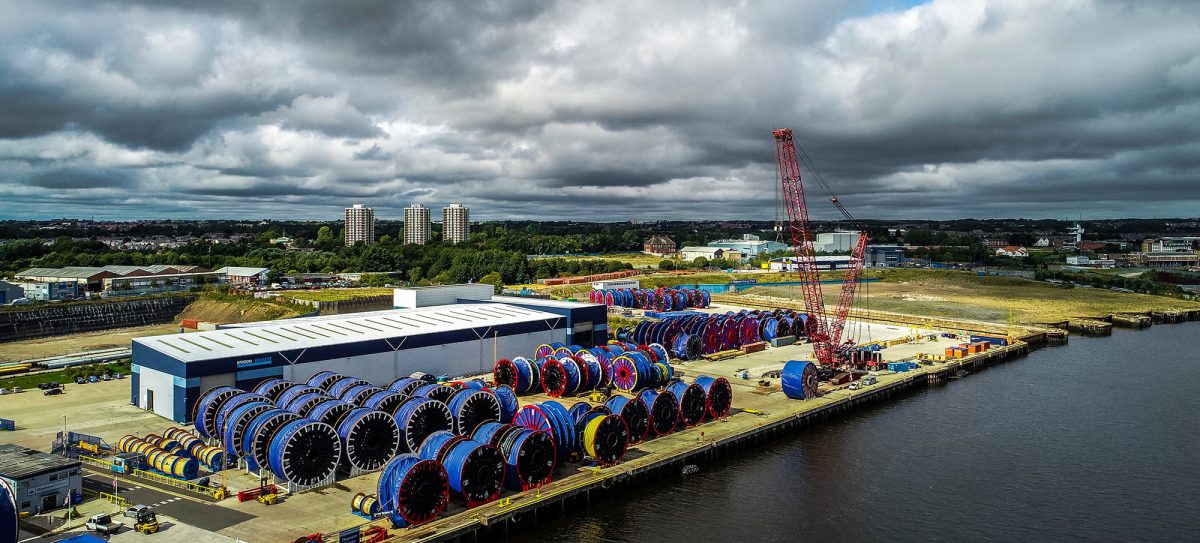 Neptune Energy Park (NEP) is a major manufacturing and education cluster on the River Tyne, creating unrivalled capacity and capability with supportive facilities and infrastructure. The redevelopment of the former Neptune shipyard has created a site of over 60 acres with an operational quay edge, deep water access and heavy loadout capability. Like our Offshore Technology Park, NEP has a world class reputation in service, cost-effectiveness, safety, efficiency and flexibility.
---
A Government Enterprise Zone
In 2011, the Government designated Neptune Energy Park as an Enterprise Zone. This status enables our occupiers to benefit from enhanced capital allowances. NEP currently incorporates a manufacturing and education cluster of established companies such as BHGE Oil and Gas, IHC, Bridon International, JDR, Newcastle College Renewables Academy and Newcastle University Subsea Academy.
---
Site Characteristics
Over 40 Years' Experience
750m Quay Frontage For Short or Long Term Berthage
Deep Water Quay up to 9m Below Chart Datum
Test Tank Facility operating at a length of 56m, width of 38m and up to 12m deep
Office Accommodation Available for Partial/Short/Long-Term Hire
603m²/6491 ft² Office Facility Available
Abnormal & Heavy Load Transport Routes
Gangway/Fender Hire
Over 16 Acres of Site Development Areas Available
Over 10 Acres of Local Site Development Areas Available
Development Areas Available
Design & Build Capability
Established Construction Capability
Heavy Load Out Pad – 36m x 27m – Maximum Load – 700T Reels on tracks
Heavy Load Out Pad – Maximum Track Pressure Up to 61.4T per m²
Heavy Load Out Pad – Uniformly Distributed Load of 10T per m²
Heavy Load Out Pad – Maximum Out Rigger Loading 24.5T per m²
Heavy + Abnormal + Regular Storage Areas Available
Quay Edge Storage – up to 300T Reels
Internal Yard Storage – up to 350T Reels
Over 100,000m²/1076,391 ft² Open Storage Area Adjacent to Quay Frontage
Over 60,000m²/645835 ft² Internal Concreted Yard Available
Internal Yard Areas Adjacent to Quay Frontage
Warehousing & Additional Local Storage Areas Available
46,500 m²/500,522 ft² Warehousing Available
Dockside/Site Crawler Crane CC4800 (SWL 800T) with maximum reach (e.g. 472T @ 28m, 66m Boom)
In House Mobile Crane Capability up to 250T
In House Forklift Capability up to 32T
In House Transport Capability up to 120T
Material & Product Handling Equipment/Solutions Available
Vessel Berthage/Embarkation Teams
Vessel Mobilisation or Demobilisation Services
Project Management
Lifting Specialists
Heavy + Abnormal + Regular Load Out & Lift Capabilities
Rigging/Lifting Services
Material/Product Handling Services
On site Fabrication & Engineering Services
Cargo Releasing Services
Cargo Seafastening Lashing & Securing Services
Freight Forwarding Services
Devanning + Consolidation Services
Procurement Services
Security Support
Company Certified and Accredited ISO 9001 & 18001
Port Security License
Waste Management Licence
6 Miles to mouth of River Tyne
10 Miles to Newcastle International Airport
3 Miles between Offshore Technology Park and Neptune Energy Park by Road
4 Miles between Offshore Technology Park and Neptune Energy Park by River
365 Days a Year, 24 Hours a Day (Subject to Notice & Agreement)
If you would like to find out more about how you could benefit from our unique services, please do not hesitate to call us any time on: + 44 (0) 191 262 9614 or email us at: headoffice@shepherdoffshore.com