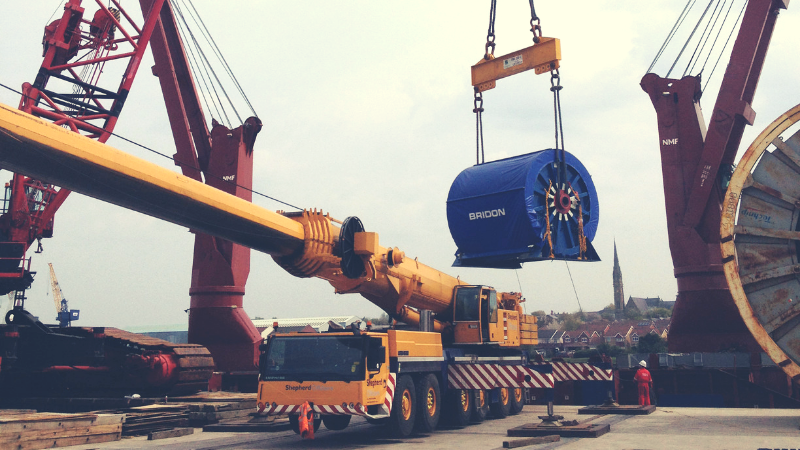 Project:
Hydralift Amclyde
Agent/Clients/Third Parties:
Gillie & Blair / Bridon International Ltd / Voghe H.H Germany / Hydralift Amclyde Inc
Workscope:
Operation Type: Reel Loadout
Description of Scope: Loading 5 x Reels
Vessel:
MV Berit
Services provided:
Lift Design Engineering
Pre-arrival Planning
Reel Loadout
Heavy & Abnormal Lifting Services
Project Management
Logistics Support
Vessel Support
Quayside Assistance
Seafastening Solutions
Load Bearing Solutions
Transportation Solutions
Marine Support
Shepherd Offshore Comments:
Complex Heavy Lift Quay to Vessel with Centre Gravity Offset, this was analysed and appropriate rigging arrangement employed. The quay to vessel lift was on to load spreading materials in the hold. Good planning and precise control allowed for a successful lift. Overall efficient and safe performance carried out resulting in high score from client and third parties.
Testimonial:
Overall Performance: 5/5
Timely delivery of service: 5/5
Communication: 5/5
Quality of service: 5/5
Health and safety awareness: 5/5
Would you be confident to recommend SOS to others? 5/5
Bridon-Bekaert