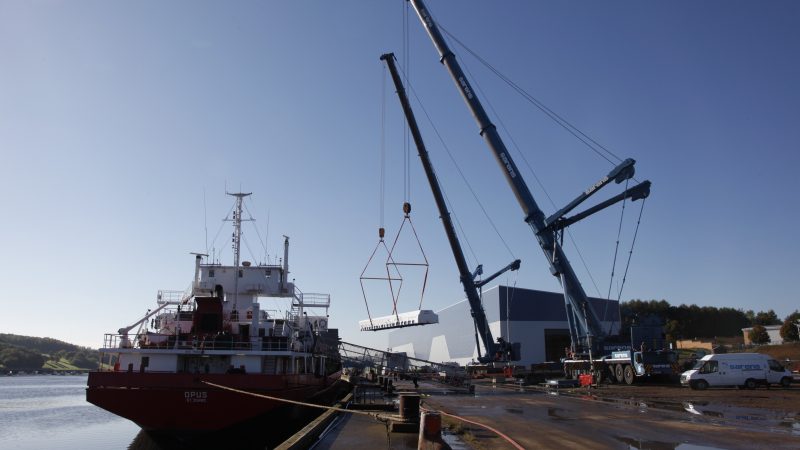 Project:
Blade Moulds
Agent/Clients/Third Parties:
Clipper
Workscope:
Aux Discharge
Offloading 4 x Blade Moulds, Frames and Equipment for transport and factory setup
Vessel:
Opus
Services provided:
Lifting Design Engineering
Pre-Arrival Planning & Set-up
Marine Support
Demobilisation
Releasing Seafastening
Mobilisation, Positioning and Set-up of Crane
Complex Lifting Services
Material Handling Solutions
Transportation Solutions
Project Management
Quayside Assistance
Shepherd Offshore Comments:
The scope required a large scale amount of planning due to the nature and unique properties of the product handled. A tandem lift was employed to discharge the vessel and in the factory. Overall the company successfully provided a full turn-key solution to a complex project.
Testimonial:
The all-round ability and professionalism of Shepherd Offshore in delivering a world-class facility for the offshore wind industry has truly impressed us. This project has built the foundations for a sustainable long term relationship that will support Clipper's ambitious plans for the European and wider markets. We cannot thank the team enough.


Chairman and CEO, Clipper Wind Power Inc USA