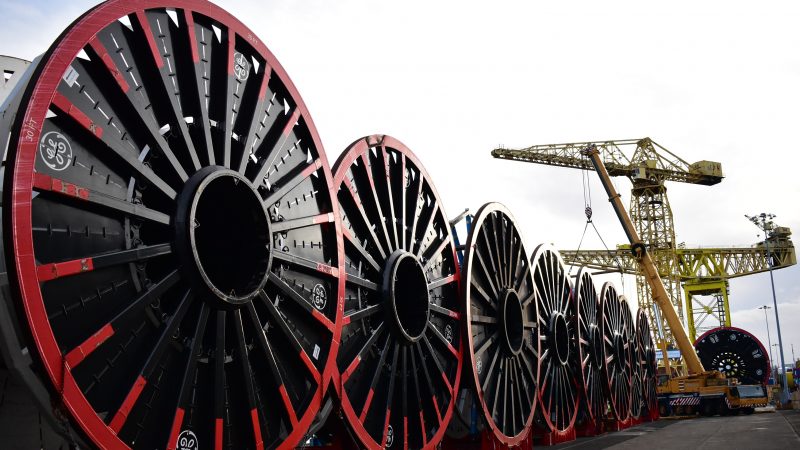 Project:
32 x Reel Return
Agent/Clients/Third Parties:
Offshore & Heavylift Services / BHGE Oil & Gas UK Ltd / Winter Reederei
Workscope:
Operation Type: Reel Discharge
Description of Scope: Discharge 32 x Empty Reels
Total Tonnage: 1,762T
Vessel:
Baltic Winter
Services provided:
Lift Design Engineering
Pre-arrival Planning
Pre-arrival Set-up (Lifting / Transport)
Plant Hire
Mobilisation, Positioning and Set-up of Crane
Storage Solutions
Transportation Solutions
Project Management
Quayside Assistance
Shepherd Offshore Comments:
"The 32 x Reel return Project for Clients GE Oil & Gas and Offshore Heavy Lift services demonstrated Shepherd Offshore Services ability to plan, manage and execute multiple logistical evolutions simultaneously.

Berthing the vessel at Offshore Technology Park presented the advantage of being able to utilise our fixed 325T HH crane to discharge the reels directly from the top deck of the vessel and from within the hold vicinity. Upon discharge from the vessel the reels were then dispatched dependant on weight, to the North or South Quay using heavy industry transport solutions.

Shepherd Offshore's mobile lifting team lifted the reels from transport using the mobile 250T crane. The reels were positioned in their final storage position with the future logistical advantages to our client considered."

General Manager, Shepherd Offshore

Testimonial:
"Congratulations to Shepherd Offshore accommodating this delivery between projects. The discharge and reel transfers to storage was conducted in a way that ensured a smooth and effective completion".