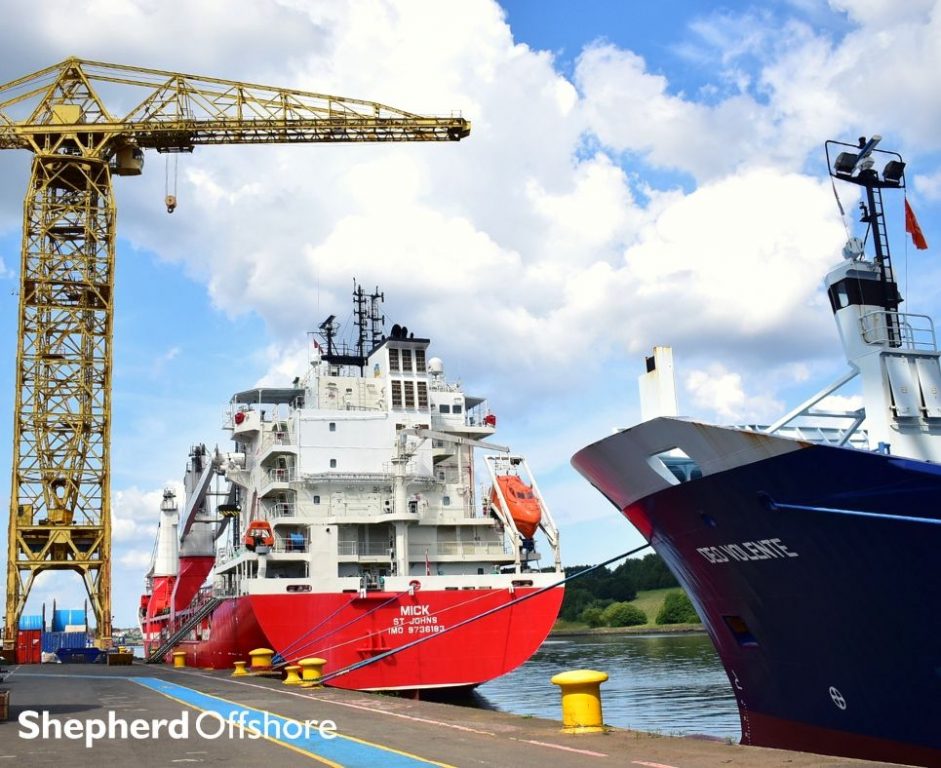 Dual Berthage at Offshore Technology Park
It's been a busy couple of weeks, with two vessels arriving at Neptune Energy Park and five arriving at Offshore Technology Park; two of which were berthed at the same time.
Although our port operations typically assist one vessel at a time, our Offshore Technology Park facilities are able to accommodate up to four vessels of different work requirements at one time in our designated quay areas.
To discuss your project needs, please call us on 
+44 (0)191 262 9614 or email headoffice@shepherdoffshore.com.