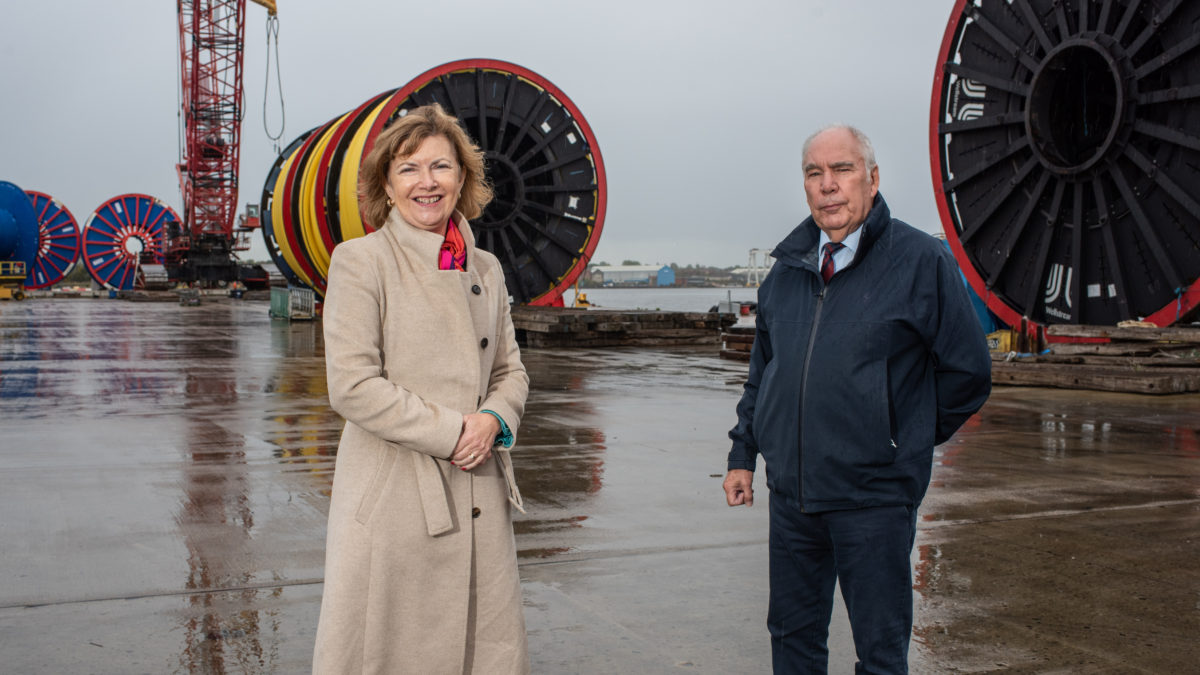 Shepherd Offshore working with the North East Local Enterprise Partnership
Shepherd Offshore were delighted to welcome the chair of the North East Local Enterprise Partnership (LEP), Lucy Winskell OBE, to our Neptune Energy Park site in Walker.  The North East LEP were funding partners for our recently constructed deep water test tank, one of the largest deep water test tanks in the world.  Lucy was given a tour of the facilities and met with the team to discuss future plans, projects and furthering our partnership.
Shepherd Offshore is committed to having a positive impact on the North East region and the River Tyne. Working with the North East LEP we endeavour to ensure a strong pipeline of opportunity and capability along the river and are proud to be associated with the North East LEP.
Shepherd Offshore has been operating in the North East of England over the last 45 years and is still excited about the prospects and projects happening on the North bank of the River Tyne. With the Neptune and Swans Energy Park sites having been designated as Enterprise Zones, the region stands to benefit from both new and existing global market opportunities in offshore wind and oil and gas. Supporting employment, competitiveness and productivity in this region not only builds on a rich history and strong foundations but creates a market-leading region.