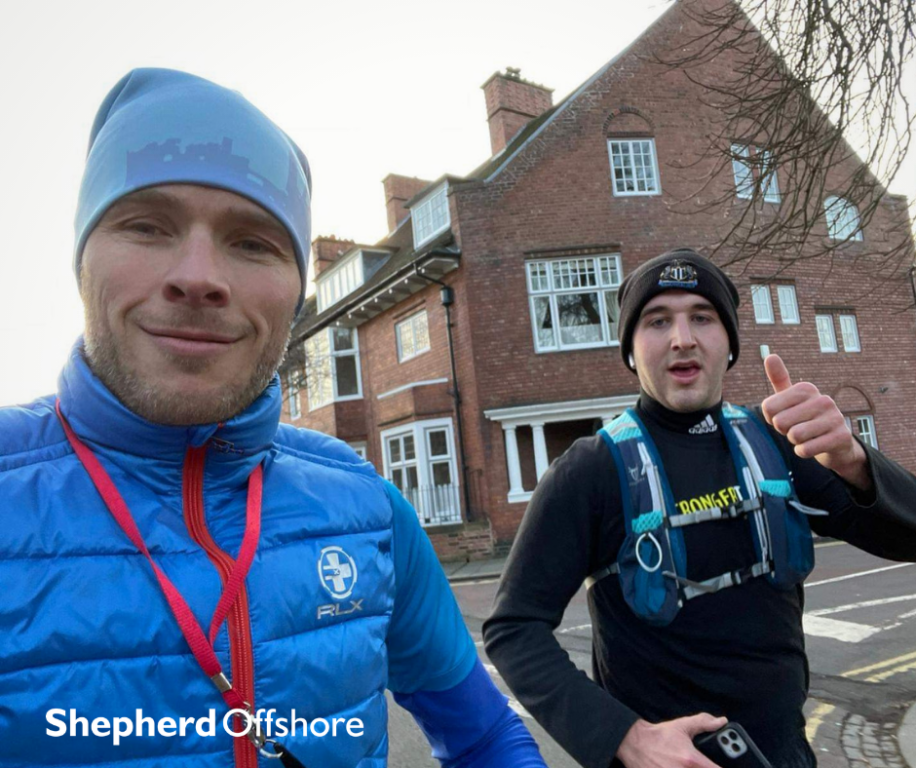 Stoney's Black Sheep Warriors raise £38,340 for SADS UK
Congratulations Charlie, Warwick, and Kenneth Shepherd for raising £5,960 for SADS UK. Completing the David Goggins 4x4x48 challenge, this involved running and biking 4 miles every 4hours, for 48 hours, totalling in 48 miles in 48 hours in memory of Allan Stone.
The challenge started at 8pm Friday 5th of March and finished at 8pm Sunday 7th March, which would have been Allan's 47th birthday. Part of 'Stoney's Black Sheep Warriors', the 45-member team raised a whopping £38,340. All proceeds are to help Adam Lunn fundraise for SADs UK with Barclays match funding the money raised by Adam.
We spoke to Charlie and Warwick about their experience.
What were the highlights of this challenge?
Warwick  – "The highlight was definitely having so many people come out to run or cycle with us on each of the runs. On the second night we had 14 people join us on the run at midnight and then 13 different people at 4am. All those friends helped push us through the night runs and gave us an extra boost.

On the last two runs we ran from Jesmond to Allan Stone's barber shop in South Shields, through the Tyne Tunnel. To see Allan's family at the shop and all the other runners on the route made a great end to an epic challenge."

Charlie – "My favourite moment was the 12am run on the Sunday. This was the run which saw us into Allan's birthday which was a sad but special because I knew that he would have loved what we had achieved so far."
What would you say to your supporters?
Warwick – "There is no way we could have completed this challenge and raise the money we did, without the 'support crew' we had on every run. We are extremely grateful for each and every one of them coming out to support us and Allan Stone. We never thought that so many people would come out at 4am two nights in a row. Knowing we had people waiting outside for us helped me get out of bed at 4am after 2 hours sleep for the 9th run. They were a great part of the challenge and each of them deserves a medal (or a beer) from us."

Charlie – "Amazing group of runners/cyclists/friends that we have. Especially my cousin Zac who ran 20 miles with his little legs, and Charles who ran the first one with his little legs."
Shepherd Offshore would like to thank all who donated and to those who took part. Physically and mentally challenging, this was a great way to remember Allan whilst raising money and awareness for SADs UK.
Charles Shepherd, Managing Director at Shepherd Offshore said,
"Huge respect to all who joined in this challenge. Allan would have been proud of everyone who took part and donated. He will be deeply missed, and I hope this isn't the last challenge completed in memory of him. On behalf of Shepherd Offshore, our condolences are with Allan's family and friends."
SADs (Sudden Arrhytmic Death Syndrome) UK charity – Help Save Lives. The sudden death of a child, young person or a healthy adult is traumatic and devastating. SADs UK donates cardiac equipment to save lives. Heart monitors and event recorders identify abnormal heart rhythms that must be treated. To find out more about SADS, please visit https://www.sadsuk.org.uk/.
For any donations, please visit https://www.justgiving.com/fundraising/charlie-shepherd-elliott