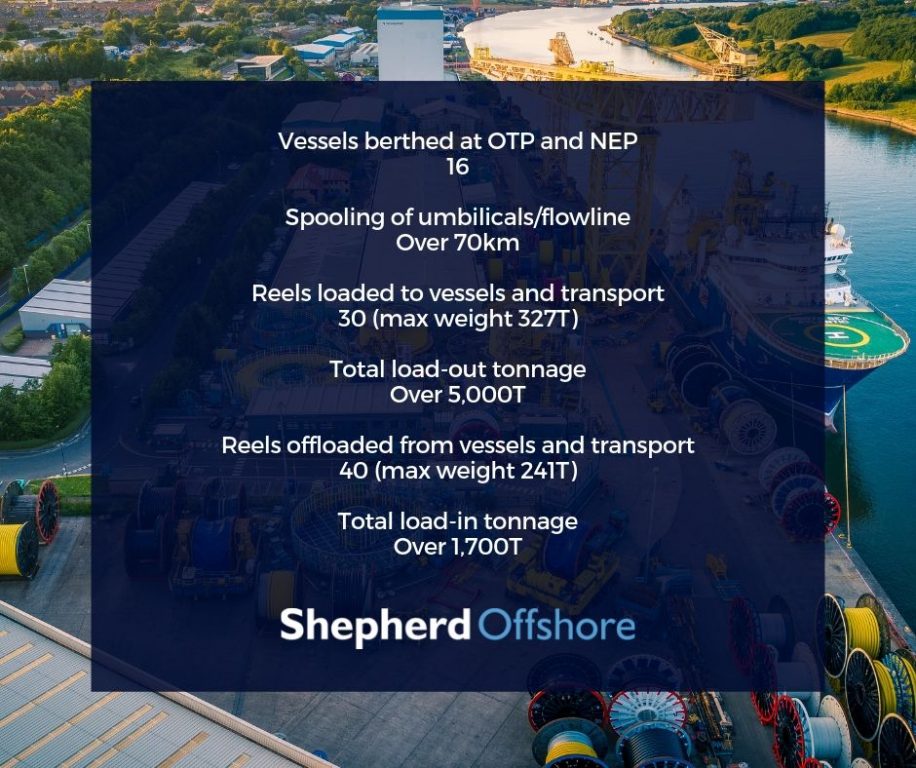 Succesfull summer for Shepherd Offshore
Last week marked the end of another successful summer for the company. Taking account of the key projects we completed during the summer period, some of our operational quantities included:
• 16 vessels berthed at OTP and NEP
• Over 70km of umbilicals/flowline spooling
• 30 Reels loaded to vessels and transport (max weight 327T)
• Total of over 5,000T load-out tonnage
• 40 Reels discharged from vessels and transport (max weight 241T)
• Total of over 1,700T load-in tonnage
Through our established in-house capability and capacity, Shepherd Offshore can offer a variety of full turnkey solutions, for both small-scale and large-scale operations. To discuss your project needs or to book a window for our fourth quarter, please email us at headoffice@shepherdoffshore.com or call us on +44 (0) 191 262 9614.