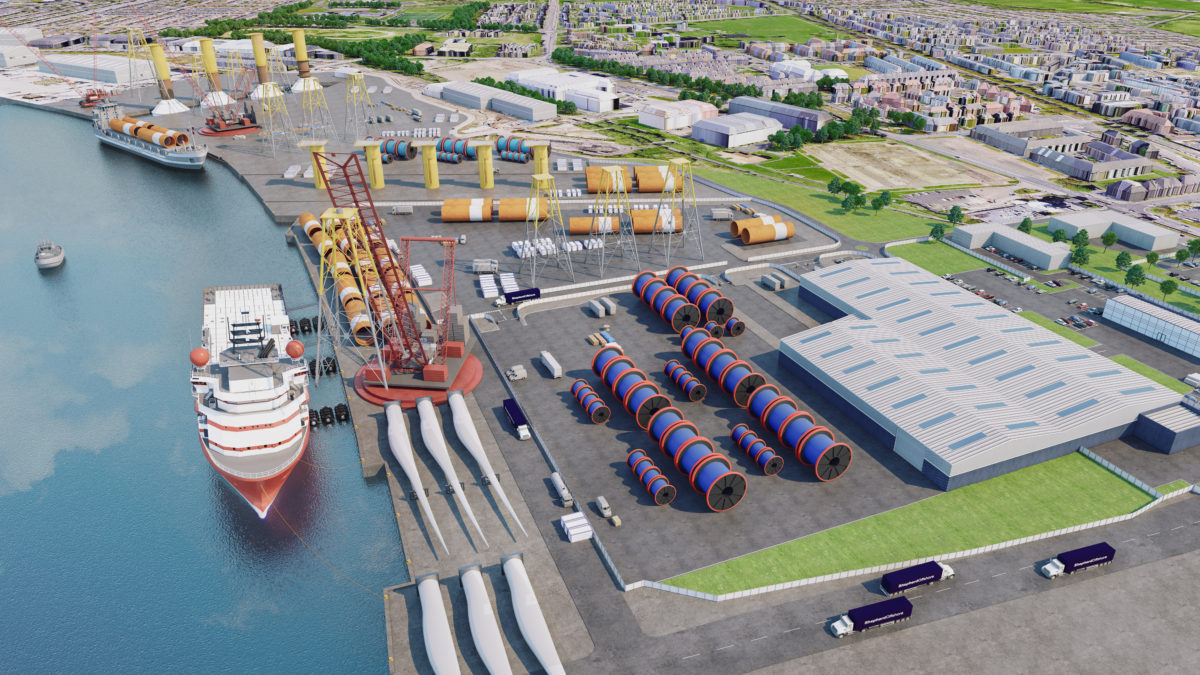 Shepherd Offshore announce partnership with North Tyneside Council
Shepherd Offshore is proud to announce ownership of the former Swan Hunter site located in Wallsend, North Tyneside. Working in partnership with North Tyneside Council and stakeholders for the redevelopment of the former shipyard, Swans Energy Park will play a key role in job creation in the North East.
Offering a capacity of 31.96 acres, the site includes access roads, two quays, two river berths, a wet berth facility and vacant former buildings.
Building upon companies currently located at Offshore Technology Park, Neptune Energy Park and along the banks of the River Tyne, Swans Energy Park looks to attract a world-class manufacturer to the site.
With excellent access from the Tyne to key oil and gas fields and wind farm development sites such as Dogger Bank, Horsea and Firth of Forth, the Swan Hunter site is a key strategy location supporting the North East offshore energy and subsea cluster. Enhancing job creation and manufacturing capability, this new facility is an exciting venture for 2021.
Bruce Shepherd, Chairman, Shepherd Offshore, said:
"Shepherd Offshore's plan is to remain supportive to the River Tyne North Bank Strategic Development Framework Plan (SDFP) by continuing to develop critical infrastructure and capacity, allowing the attraction of world-class manufacturing and job creation. The Company's strategy is to attract businesses associated within the offshore, subsea, marine and energy sectors to the Swan Hunter site to continue enhancing the regions expertise."
The quay facility and supportive infrastructure is available immediately, with support from Shepherd Offshore.
Click here to read full article on Chronicle Live.
To find out more, please visit the links below:
For any enquiries or information, please email headoffice@shepherdoffshore.com or call on 0191 262 9614.