Our Services – Lifting

Cranes & Capacity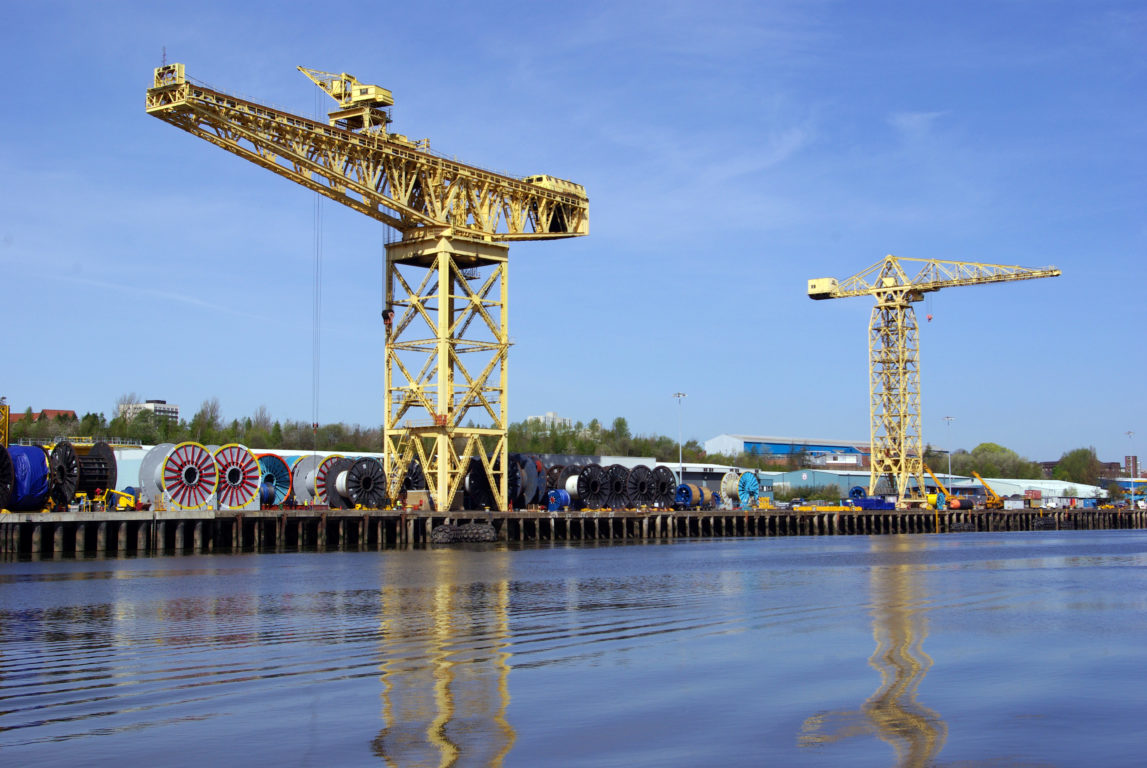 For over 40 years, Shepherd Offshore has supported all sectors of industry with its craneage capability and capacity, providing lifting and material handling solutions for our clients' supply chain needs.
Our offering is unique, with one of the largest permanent lift capacities in the UK, located within deep-water facilities.
First-class fleet and capability
Shepherd Offshore operates one of the largest permanent waterside heavy capacities in the UK, supported by a diverse range of plant, mobile and crawler cranes that are available at any time.
We pride ourselves on our versatility, whether you need a one-off crane hire, abnormal load transfer, full project management or a contract lift solution. Shepherd Offshore has the people, capability and capacity to complete your project to the highest standard.
Our capability and crane capacity are continually evolving, with dynamic modern equipment ranging in size from 3OT rough terrain cranes and forklifts to 800T crawler cranes.
Our cranes and capacity at-a-glance
40T dockside hammerhead crane
325T dockside hammerhead crane (maximum SWL 325T @ 24.5m)
20T dockside hammerhead crane
120T crawler crane
800T crawler crane (for example SWL 568T @ 24m)
1.5T to 32T forklifts
30T to 45T rough terrain mobile cranes
50T to 250T mobile cranes
Maintenance
Operating an ISO certificated Quality Management System, we aim to provide an excellent service 24-hours a day, 365 days of the year (subject to Notice & Agreement).
We ensure our plant and cranes meet the highest of standards on all scopes, with regular inspections and a strict maintenance regime.
Our company's workforce offers the resources and flexibility to provide regular maintenance activities, with the option of additional support.
We also offer the ability to provide a rapid response service for emergency maintenance activities.
Shepherd Offshore can provide:
Scheduled maintenance in line with European and manufacturer's standards
Front-line diagnostics and repairs by our team of trained service engineers, who are available for quick deployment to support our network
Crane and plant standardisation, which enables essential spare parts to be held centrally and allows distribution to our depot network on a national scale
A partnership with suppliers specialising in the support of our company's maintenance teams to ensure all supplied services and spare part components meet our demanding standards
Route cause analysis through our ISO Quality Management Systems
Communication is key
We treat each delivery of your cargo or product information in the same way, taking care to communicate with you at every stage, from preparation to completion.
Talk to us
To discuss your lifting and handling needs, call us on 
+44 (0)191 262 9614 or email headoffice@shepherdoffshore.com.