Our Services – Warehousing/Storage

Transport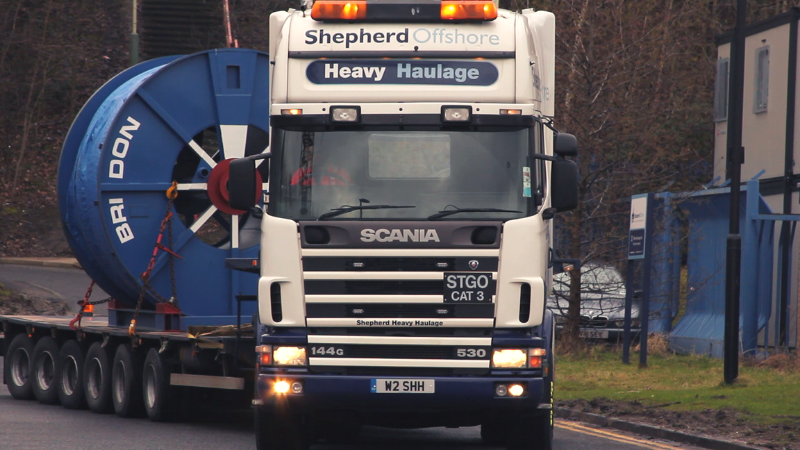 Shepherd Offshore is a leader in the provision and management of transport solutions. Our logistics division includes both our in-house transport fleet and warehousing and storage provision. We focus on assisting our clients to improve planning, safety, efficiency and optimize the time management of their projects.
For over 40 years, the company has supported all sectors of industry with Transport & Logistics solutions for client supply chain needs. With safety at the center of everything we do, backed by experienced and skilled operatives, we aim to deliver a first class service.
Capability & Capacity
With a fleet of versatile trucks, trailers, low loaders, & semi-trailers for normal & abnormal loads supported by specifically commissioned equipment, as well as dedicated customer services, planning, forecasting and management teams, Shepherd Offshore are extremely well rehearsed and capable in carrying out your various transport needs.
We pride ourselves on being versatile; whether you need a one-off scope or full project support, we have the people, capability and capacity to meet your needs.
At a glance
Our transport fleet and capability includes:
Full Logistics Planning
Project Management Support
Feasibility Assessment
Escort Services
Large Modern Fleet
Trucks Various Capaities
Low Loaders
Semi-Trailers
Supportive Plant & Material Handling Equipment
Abnormal Loads
Out of Gauge Loads
Ultra-Heavy Haulage (over 150 tonnes)
ISO9001, & OHSAS18001 Registered
Heavy abnormal transport routes link both Neptune Energy Park and Offshore Technology Park and provide direct access to major trunk roads, permitting the transfer of products of up to 400T between facilities.
Talk to us
To discuss your logistics needs, call us on +44 (0)191 262 9614 or email headoffice@shepherdoffshore.com